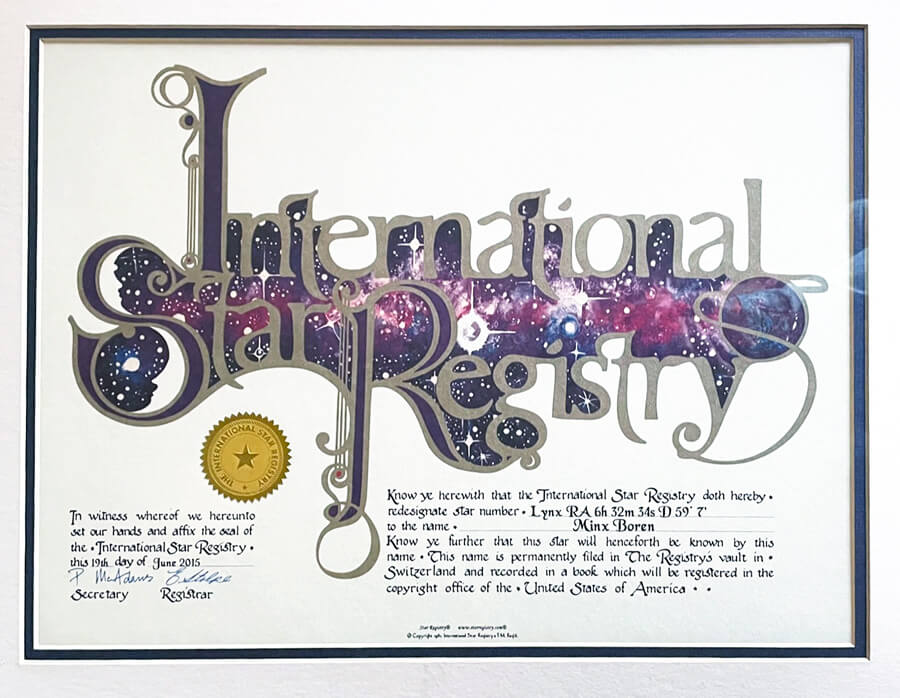 On June 19, 2015 the Arthur R. Marshall Foundation for the Everglades presented Minx Boren with a star (Lynx RA 6h 32m 34s D59. 7') registered in her name through the International Star Registry® in recognition of her many years serving as a coach/mentor for their Summer Interns Program.
Minx Boren is a 2013 recipient of the Giraffe Award.
For the past 18 years, The Women's Chamber of Commerce of Palm Beach County has honored women in Palm Beach County at their Annual Giraffe Awards, held in celebration of Women's History Month. At this annual awards ceremony the WCC takes the opportunity to recognize women who have "Stuck Their Necks Out." These women take risks, show initiative, dedication, perseverance, and make a real difference to other women in the workplace as well as in their community.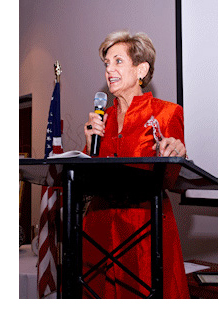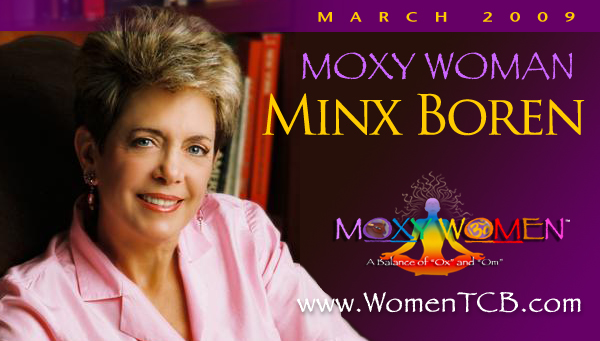 Awarded by Moxy Women, a comprehensive on-line magazine for women with a mission to inspire, celebrate, support, and empower women around the world to Find, Keep and Share their Moxy!
The Reason Behind the Rhyme
"The world is in too much trouble for us to make ourselves small"
~ Minx Boren
Minx Boren demonstrates what may be best described as "quiet power" and has a passion for learning. Because of her experiences with a sick child and an ill mother, Minx went on a research path to discover how to cook for health which set her on a course, early on, as a nutritionist. This process facilitated some meaningful collaborations and she began an innovative exploration into new cutting edge technologies such as Emotional Intelligence, Appreciative Inquiry, and Authentic Happiness.