At their best "work" shops are actually playful, creative, interesting, inspiring and anything but laborious.
Our workshops are tailored to the specific coaching categories.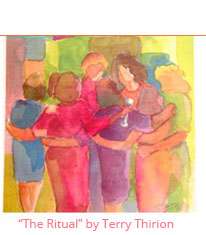 There are essential conversations that touch our hearts and speak to our souls.
Inspiration is a powerful word which is rooted in the Latin Concept of "breathing life into."
LIVING THE EXPERIENCE: The Ingredients of Health
Join us in exploring the ingredients of health with a foundation of sound, yet delicious nutrition, community, self-care, movement, play, beauty, mindfulness, relaxation, purpose, and contemplation.
Haven Palm Beach Workshop series
JOIN US WEDNESDAYS! [email protected] WORKSHOP SERIES "CULTIVATING RESILIENCE IN CHALLENGING TIMES" FEATURING AUTHOR AND LIFE COACH MINX BOREN, MCC EVERY WEDNESDAY IN APRIL 11AM- 2PM