At their best "work" shops are actually playful, creative, interesting, inspiring and anything but laborious.
Our workshops are tailored to the specific coaching categories.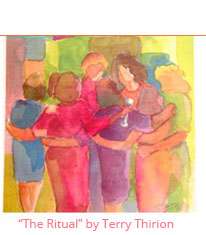 There are essential conversations that touch our hearts and speak to our souls.
Inspiration is a powerful word which is rooted in the Latin Concept of "breathing life into."
Interview with Phyllis Haynes on Profonda TV
Inside Out-Stirrin It Up with Anita Mitchell
Yes, I would like to receive Balance Point Newsletters from CoachMinx. (You can unsubscribe anytime)
---
By submitting this form, you are consenting to receive marketing emails from: . You can revoke your consent to receive emails at any time by using the SafeUnsubscribe® link, found at the bottom of every email.
Emails are serviced by Constant Contact